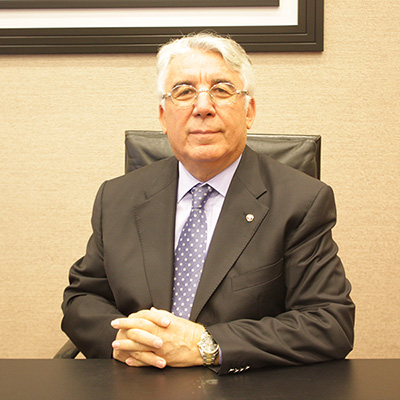 40 years of investment in
R & D, human and technology
Dear business partners and colleagues;
When we started our production adventure with five texturing machines in 1986, we took our experience in synthetic yarn, the excitement of new starts, our curiosity about research and development. We achieved continuous and balanced growth while signing the firsts in the sector with principled, quality and stable work.
The textile department of Taşdelen Group, which came to life with Polyteks polyester yarn production, grew with the participation of Taşdelen Textile and Sinterama Taşdelen in production and increased its diversity.
As a result of the investment in R & D, human and technology, we have created complete confidence in the continuity of the quality that we have created in both the domestic and foreign markets today. We have met all the demands of our business partners who believe in us and who we lead together, taking into account the competition conditions. We have made customer satisfaction continuous by providing the technical support they need before and after sales, unconditional and unlimited.
We based the team spirit, the satisfaction of our employees, respect for Man and nature, and working in accordance with international standards.
Our sensitivities allowed us to confidently navigate the path to success. With this confidence, Taşdelen Group has also made significant investments in the energy, technology, insurance and tourism sectors.
Under the leadership of a dynamic team with 40 years of experience in business life, Taşdelen Group looks to the future with confidence with the right investments in the right projects and strategies that adapt to the rapidly changing world conjuncture.
I thank and respect all our colleagues and business partners who have helped our group reach the point where it came today and have taken us further.
MUSTAFA TAŞDELEN
Chairman